The purpose of

is to honor remarkable people associated with marijuana in some important way...be it as medicine / religious sacrament / social glue / cultural engine / creative spark.

Cannabis Cards features revolutionaries / writers / musicians / artists / activists / athletes / comedians / presidents / queens -- major cultural influences throughout history from Queen Victoria and Abe Lincoln to Bob Marley, Frida Kahlo and Willie Nelson. Hundreds of millions of people worldwide have used cannabis for thousands of years for healing & wellness, nutrition & sacrament, clothes & canvas, fiber & fuel.

Cannabis Cards highlights a gallery of 21 "Cannabis Greats", whose influence has shaped the world. They constitute the "first edition" of ENCYCLOWEEDIA, to be released in book format in 2012. Using colorful art portraits and personal histories, each trading card paints a picture and tells a story of the person and their legacy. Each color portrait is original, as seen thru the eyes of illustrious illustrator Frederick Sternkopf, aka Dr. Doo. The artwork is enhanced by a flipside biography of each person's life and influence, written/edited by Pebbles Trippet. The special large art posters of Willie Nelson and Janis Joplin are a collaboration: Frederick Sternkopf, original illustrator, and Ralf Laguna, graphic artist.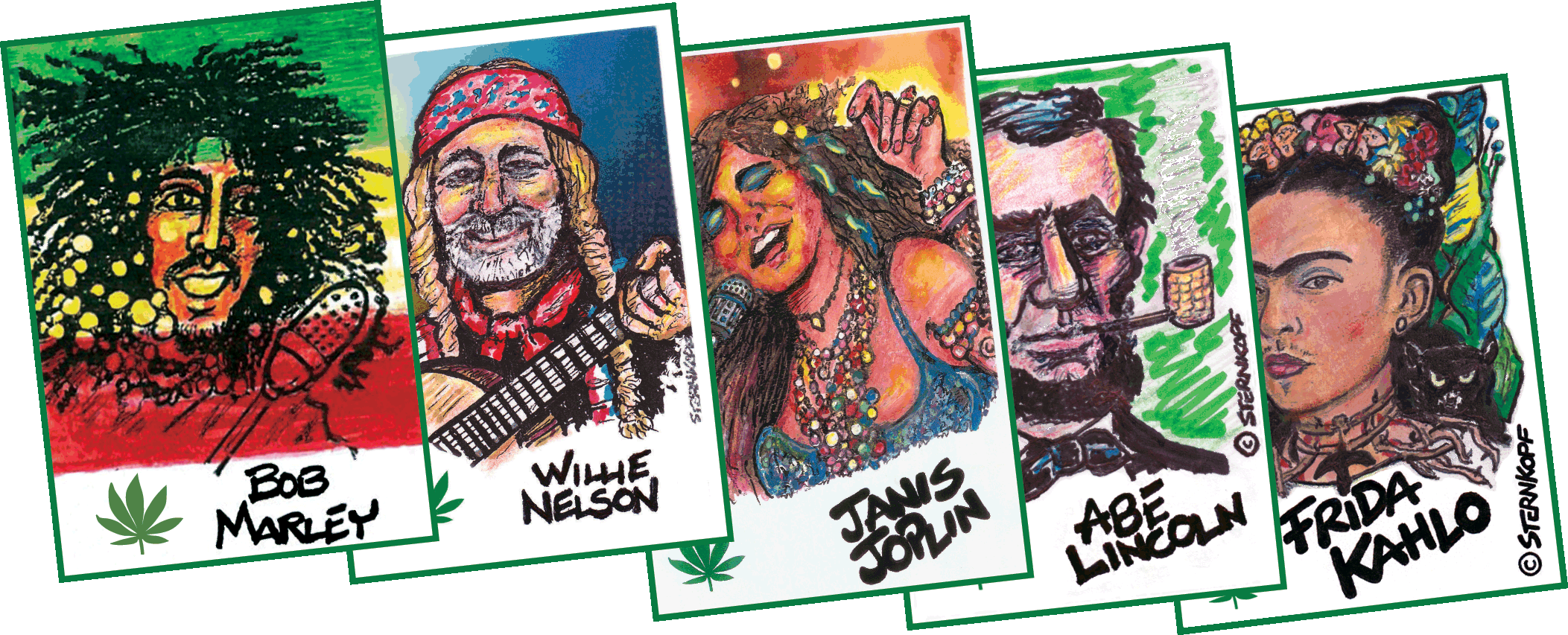 Actual size of cards: 2.5"w x 3.5"h